Best Fitbit: Find the right one for your lifestyle
Alaina Yee / IDG
As one of the biggest names in fitness trackers, Fitbit is an easy pick for recording your daily steps or sleep patterns. Choosing a Fitbit suited to your needs can be more complex, though. The different models have a lot of overlap in features, and so it's not straightforward which one is the "best."
To help out, we've boiled down the options into simple categories for different levels of activity and habits. Whether you're tracking steps and sleep, or more detailed stats like oxygen saturation, you should be able to find the right match without paying for features you won't use.
News alert, 3/2/2022: Fitbit has issued a recall on its Fitbit Ionic smartwatches due to reports of burn injuries. Ionic owners should stop using their watches immediately, as well as reach out to Fitbit to begin the return process for the device. In compensation, Fitbit is refunding $299 (the full MSRP) to Ionic owners regardless of price paid, and also a 40 percent discount on select Fitbit devices. You can read more about the Fitbit Ionic recall on Macworld, our sister site.
1. Fitbit Inspire 2 — Best Fitbit for casual users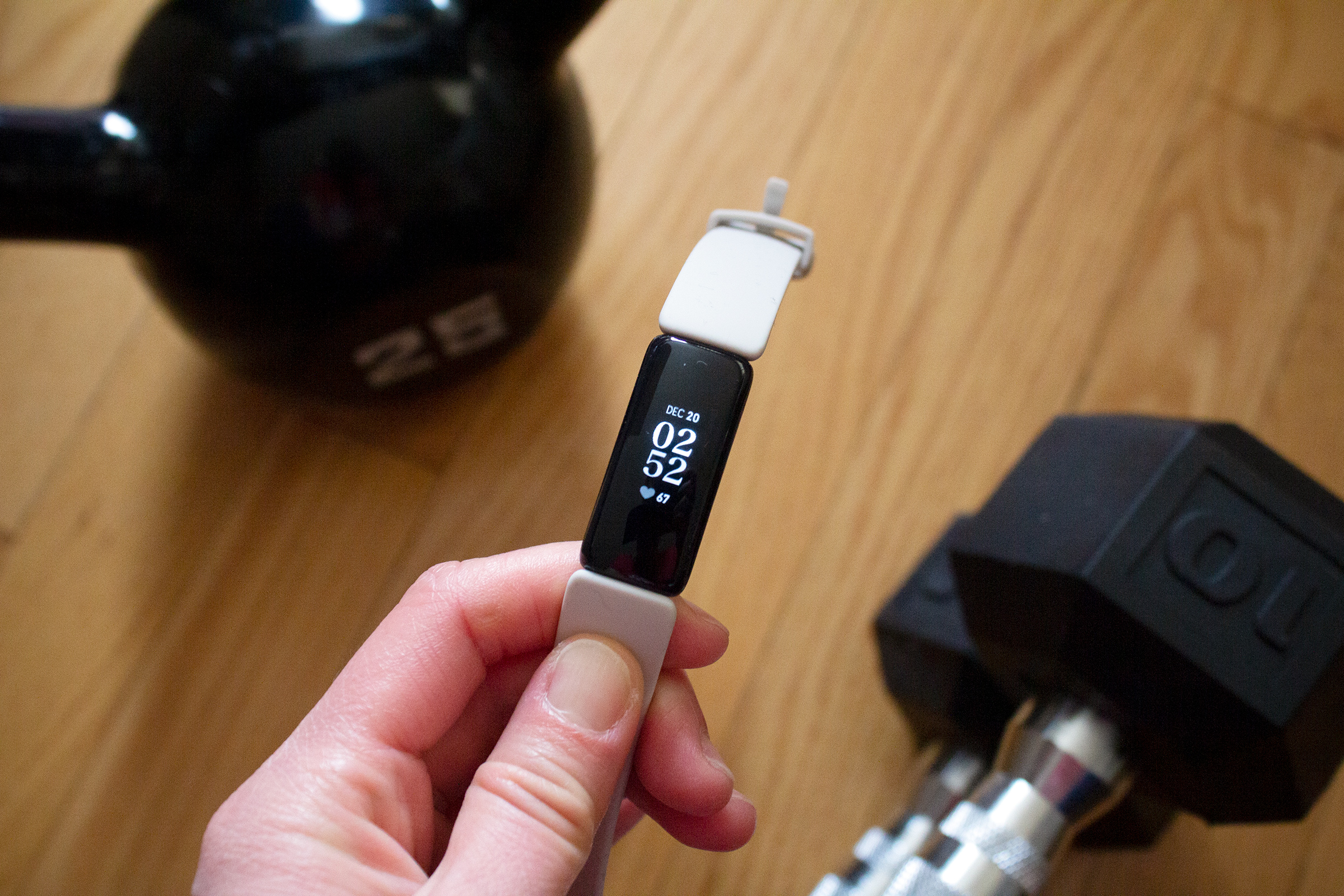 If all you want is a device that records steps, sleep, and heart rate accurately, the Fitbit Inspire 2 provides all that and more in a compact, slender tracker. In addition to basic tracking, you get automatic exercise tracking, silent alarms, a timer and stopwatch, reminders to exercise, water resistance up to 50 meters, and the ability to read your phone's notifications on your phone.
And despite having fewer features than the Fitbit Charge 5, the Inspire 2 has several advantages of its own. You still get side buttons to control the device, which is useful when you can't flip your wrist or easily tap the screen. (The Charge 5 can only be navigated via its touchscreen.) The monochrome display also goes easier on battery life—the tracker is officially rated for up to 10 days depending on your activity level, as opposed to the Charge 5's rating of up to seven days. Occasionally, you can go even longer.
You can even track the device via Tile's app (yes, the company that makes Bluetooth trackers), a feature wholly unique to the Inspire 2 among Fitbit devices. So if you happen to take it off and misplace it, you can easily locate it. Add in the current promotion of one free year of Fitbit Premium, Fitbit's subscription service that provides more detailed metrics and access to workout and meditation sessions, and you get quite a bit of bang for your buck for $100 MSRP.
Overall, the Inspire 2 amply covers the basic tracking sought by people looking to get and stay active. If you don't need advanced features like on-board GPS, an altimeter, and extra health tracking sensors, you don't have to shell out for them.
Our only quibble is the charging cable, which secures with small plastic clips. It's a step backward from the original Inspire's cable, which magnetically attached, but not a dealbreaker.
2. Fitbit Charge 5 — Best Fitbit for active people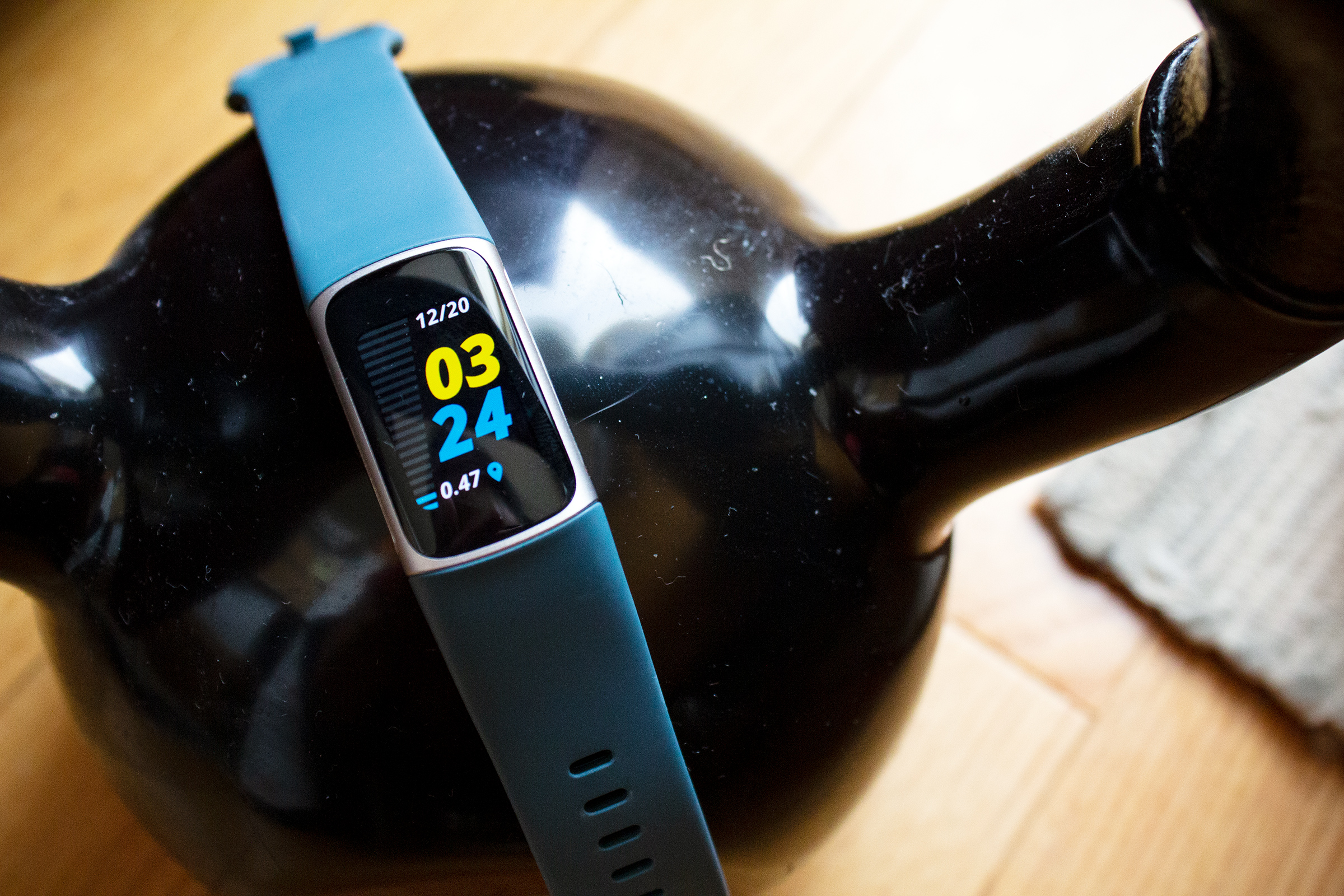 As hybrid smartwatches go, the Fitbit Charge 5 is hard to beat. It packs in a wide range of features, ultimately offering the best of fitness trackers and devices like the Apple Watch in a single, affordable device. You get much of a smartwatch's experience without having to pay a smartwatch price—or give up a ton of real estate on your arm.
This latest iteration of the Charge line upgrades to a color display and adds in more health sensors for a full treasure trove of data. In addition to step tracking, continuous heart-rate monitoring, and sleep tracking, the Charge 5 offers automatic exercise tracking, the ability to map your run or bike route via on-board GPS, and sensors for monitoring oxygen saturation, ECG readings, and EDA scanning. Rounding out its capabilities are water resistance up to 50 meters, silent alarms, a timer and stopwatch, phone notifications, and support for contactless payment through Fitbit Pay.
Even with all of these features, the Fitbit Charge 5's battery life is rated at up to seven days, and in our experience with the tracker, you can sometimes stretch beyond that. The only thing missing from the Charge 5 are side buttons and an altimeter, which have been abandoned from the Charge 4. The touch-only interface makes using the device a little less convenient, and the inability to track floors climbed is a bummer.
Having trouble deciding between the Fitbit Charge 5 and the Inspire 2? Check out our article that directly compares the two trackers.
3. Fitbit Sense — Best Fitbit for smartwatch fans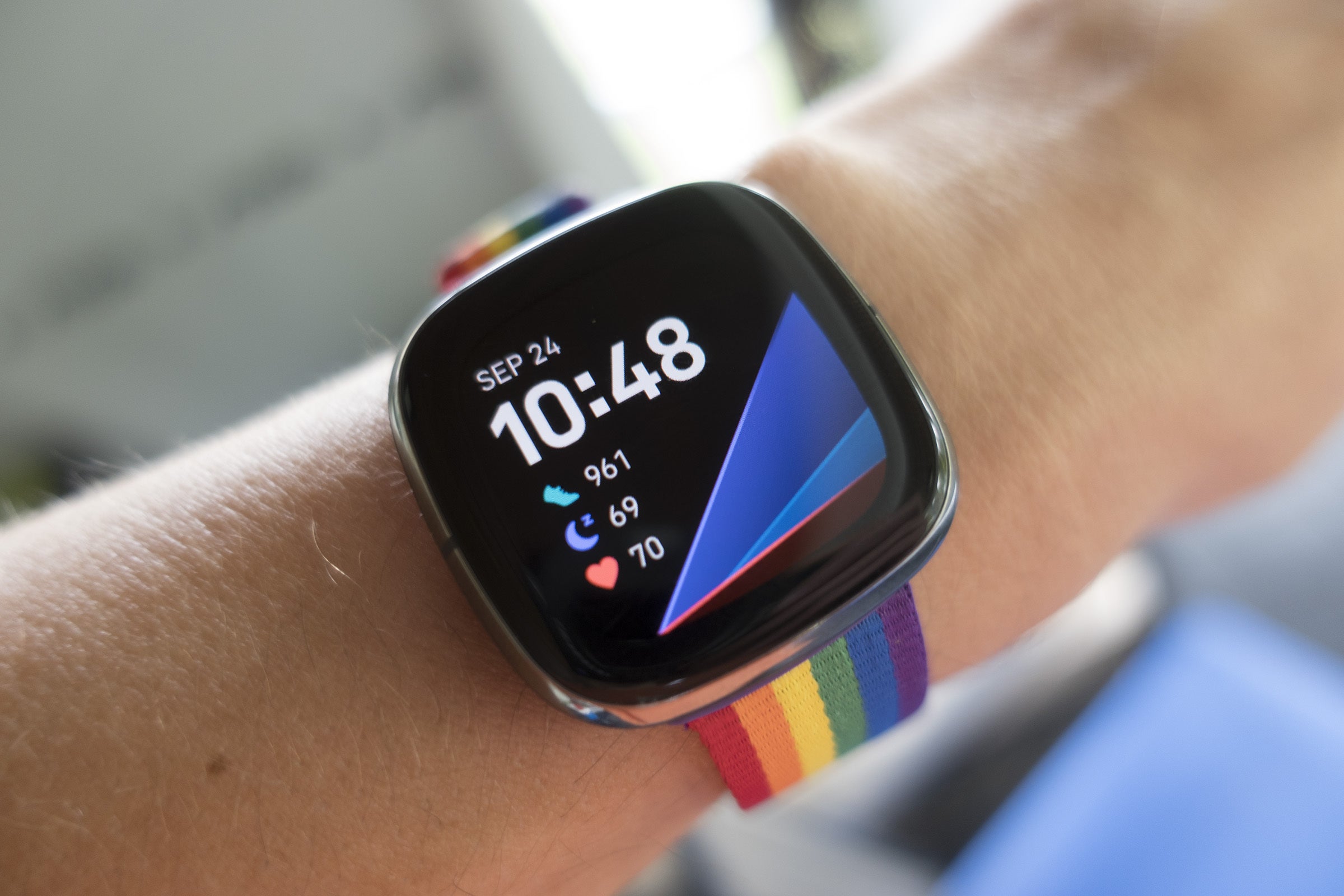 The Fitbit Sense is the fitness tracker for those who want it all. It monitors all the stats you'd expect from such a high-end model, like step, sleep, heart-rate, swimming, and automatic exercise tracking, plus oxygen saturation, ECG readings, and EDA scanning. It comes with on-board GPS for mapping your routes during runs, hikes, and biking sessions. It has an altimeter for calculating the number of floors climbed in day.
But it also has features you'd expect from a smartwatch: a big color display, hundreds of apps, a built-in mic to take calls from your wrist, the ability to store and play music on the device, contactless payments, and push notifications from apps.
You'll pay for this functionality, of course—the Sense has a price tag that puts in it smartwatch territory. However, its $300 MSRP undercuts a similar Apple Watch by $100, and it works equally well with both Android and Apple phones. Its battery life also far exceeds that of traditional smartwatches. The Sense lasts up to six days, while smartwatches generally max out at two days. It's the perfect choice for someone who is focused more on having the best fitness tracker that also provides core smartwatch functions. And if you don't happen to need ECG readings or EDA scanning, you can save a bit of money and step down to the Versa 3, which will otherwise deliver the same experience.
4. Fitbit Luxe — Best Fitbit for style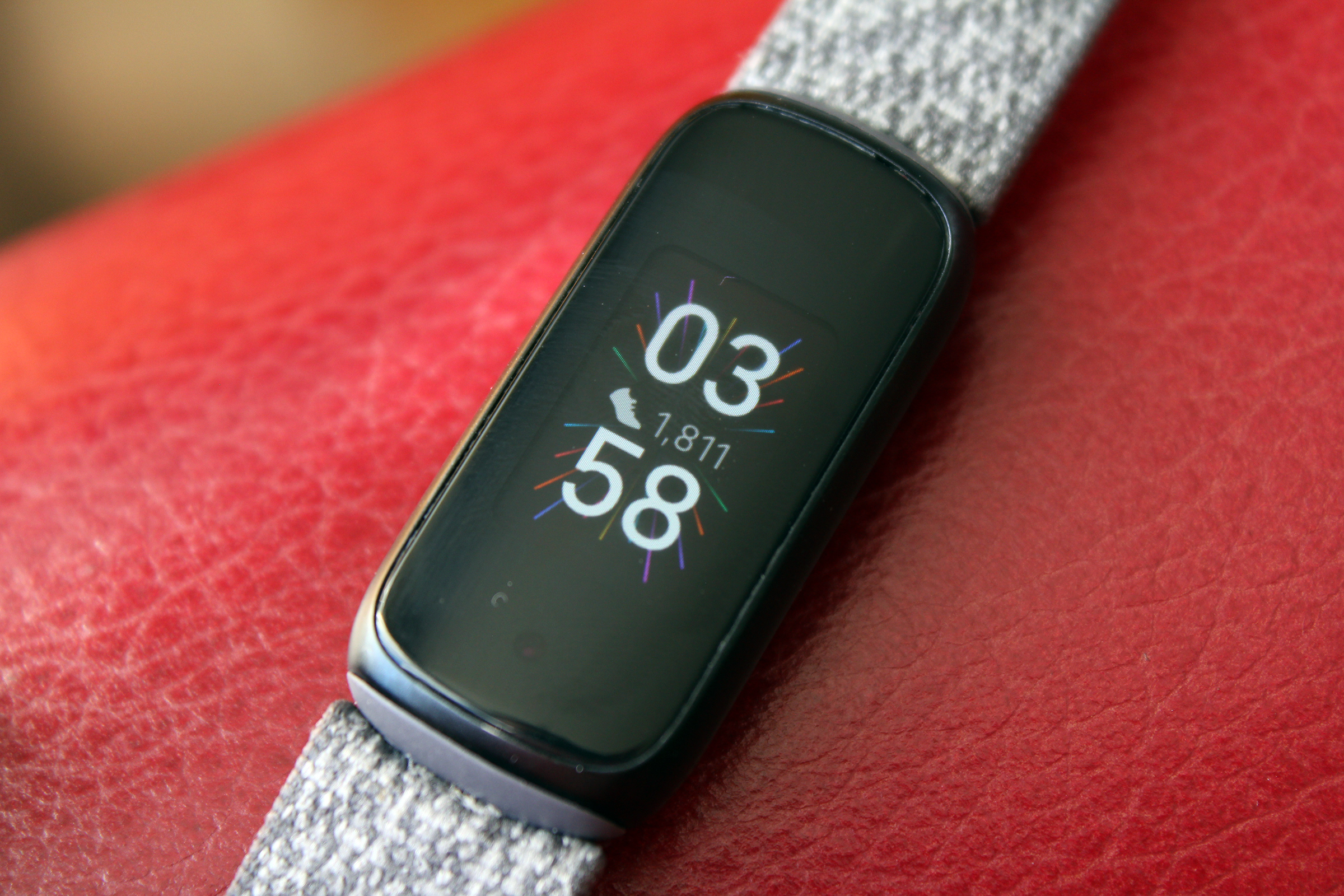 As an upgraded version of the Inspire 2, the Fitbit Luxe is named such for its sleek looks—this tracker features a color touchscreen and a svelte profile, plus the option of silver or gold tone accents. It also lives up to its name with a line of optional bands that are bolder and more fashionable than the more sporty bands available for other Fitbits. (A premium version with a metal-link bracelet is especially elegant.)
The Luxe's upgrades aren't purely aesthetic, however. In addition to tracking all the same stats as the Fitbit Inspire 2, you get the addition of an SpO2 sensor to monitor oxygen saturation. Nor does it sacrifice performance for looks (though in our review, we did find the touchscreen-only controls a bit finicky). For example, battery life is rated at up to five days, but we often exceeded that estimate while participating in regular moderate exercise.
Our main quibble with this Fitbit is its value—at a list price closer to the Charge 5 than the Inspire 2, it feels like you're paying more for style than substance. You won't be able to find another Fitbit that blends nearly as well with fancy outfits, though.
Read our full
Fitbit Luxe review
Note: When you purchase something after clicking links in our articles, we may earn a small commission. Read our affiliate link policy for more details.
Author: Alaina Yee, Senior Editor
Alaina Yee is PCWorld's resident bargain hunter—when she's not covering PC building, computer components, mini-PCs, and more, she's scouring for the best tech deals. Previously her work has appeared in PC Gamer, IGN, Maximum PC, and Official Xbox Magazine. You can find her on Twitter at @morphingball.